its a piggy! and its mooning you! LOL!
This weekend I went to the pits of jersey to eat at a flip bbq, i have to say Flips know their pork products! My god there was so much food, and so many kids! eek!
not a huge whole hog, a junior piggy, like a teenager! and yes i brought tupperware to bring some back
Flip beer! Pretty good!
ox tail, short rib, chicken bbq and tomato basil salad
the food kept coming
ppl liked the piggy alright!
kids and the pinata, yes its a yoshi pinata
savage nature of children, they beat on that poor yoshi, and they ripped it wide open to grab the candy, claws were out, teeth were bared, it was scary!
it started raining so my friend had to put up the tent.
there was a duck nesting next to the house. yes, a duck, with eggs, nesting. strange I know.
My friend also told me there was a flip grocery store that sold balut. i told him i was down for trying it if he had to go there again. he said next time, and yes there will be pictures and video
Now what to wear to the Pow Wow on friday. yes the theme to look like strong island girls. *shudders* spent 4 years out on the island for school, that was an eye opening experience to say the least. Ugh, stupid girls there alright. Running around in their ugg boots, pj pants and sweats and UGLY scrunchies. Who the fuck wears scrunches outdoors?! Let's not forget the wonderful velour jumpsuit complete with ugg boots AND scrunchie AND words written on the ASS!
omg, why would anyone wear a complete velour suit like that WITH a hat?!
oh yeah, denim skirt is a staple for the long island girl it seems. that and ugg boots and big hair.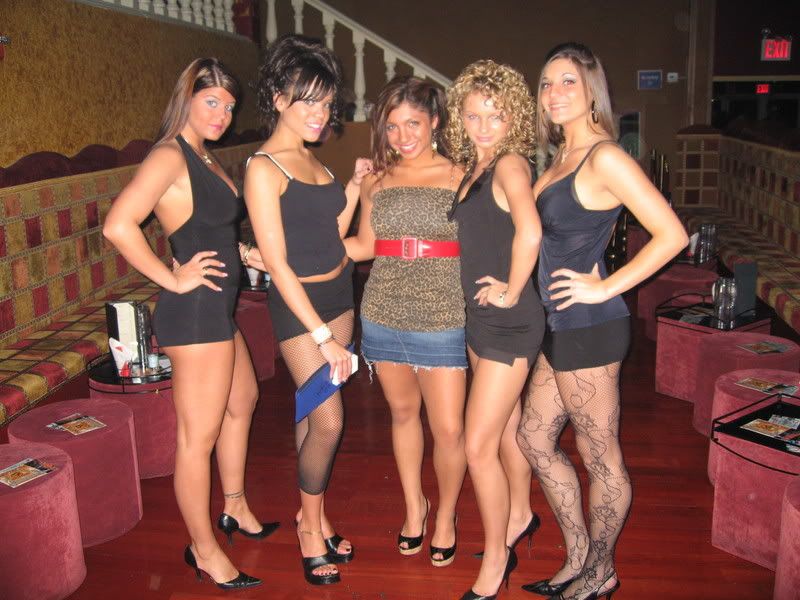 oh yeah, short bottoms and low cut tops! I"m so NOT buying a velour jumpsuit with the words juicy or bcbg on the ass in sparkles. There ain't enough bronzer in the world to make me orange. I have powder bronzer but i'm looking for a liquid one that doesn't dye my skin. any recs?
and while I was googling, there is a term for the females.
guidette
! *gasp* And found
this
yes pics to reference. AND
this
which details their behavior and social structure for observation.
Someone get that informercial thing that gives you big volume on your hair!
Bumpits
! Someone get it, and lemme borrow one for friday LOL!
yes, i know some ppl will find this to be offensive, but cmon, its just so goddamn funny! Now what the hell is everyone else wearing for the pow wow?