yes ppl are wearing green and cluttering up the streets here in nyc, claiming to call it a parade. ugh. Today is just yet another excuse for white ppl to get drunk, get plastered and then have some girl gone wild moments, only to blame it on the green beer. Hmmm sound familiar? yes its st patty's day. and i can tell you that most of the white ppl there aren't irish. We know it, you know, i know it, so drop the charade of saying you're cousin's uncle's son's best friend is irish. We don't give a shit really. Its just a bunch of white ppl here trying to get as drunk as they can. Sorry all you white ppl look the same to me. oh wow was that a racist comment on my part? cause you know I've been told that all us asians look alike too...
My friend told me some dumb white girl was puking her brains out this morning as he was getting his coffee at 11 am. damn girl the day hasn't started yet, you're not gonna get to some hot girl on girl action in the irish bar at this rate. but whatever, get drunk, pee green from your green beer, but please don't be puking anywhere near me.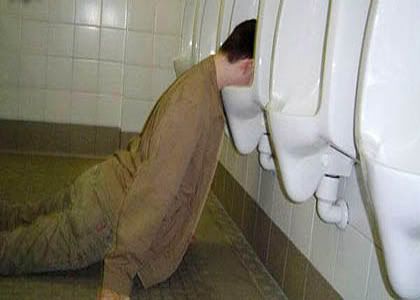 Happy st pattys day. Thank you all for being drunk! NOT!
*please note this is completely sarcastic if you haven't realized it*